Heating Repair In St. Louis, Maryland Heights, Kirkwood, MO, And Surrounding Areas
Heating repair is an important maintenance task to ensure homes stay comfortable and safe. Heating systems can experience a variety of issues, ranging from broken fans and filters to faulty wiring and thermostat problems.
When it comes to heating repair, you deserve the best service possible. That's why at Unique Heating & Cooling Inc., we provide professional services for your home comfort needs. We understand how important it is to have a fully functional heating system in any home or business. Don't hesitate to contact us today for heating repair in St. Louis, MO. We look forward to serving you!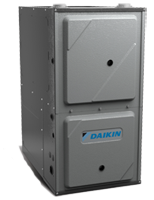 Signs That Indicate You Need Heating Repair
Strange sounds: If your heating system begins making strange sounds like loud banging, clanking, or humming sounds then it is a sign that something is wrong.
Reduced efficiency: You may experience decreased efficiency in the entire system when any components are misaligned. Our heating repair specialists can identify any issues that could be causing reduced efficiency and provide cost-effective solutions to restore it.
High electric bills: Heating repairs can often help reduce energy consumption, which can lead to significant savings on your monthly utility bills.
Enable to provide adequate warmth: If you notice that the rooms in your home are only partially heated, or not heated at all, then this might be a sign of trouble with your heating system.
Unusual odor: Heating systems will occasionally give off an unusual odor when they are malfunction due to dust and dirt buildup or faulty wiring. This indicates the need for heating repair.
No matter what your heating repair needs may be, Unique Heating & Cooling Inc. is here to help. Contact us today and let our experienced technicians provide you with the quality repairs and maintenance services you need as per your requirement.
Here are a few steps that need to be taken into consideration in the heating repair process:
Our technicians will inspect your heating system to diagnose and identify any problems or issues it may have.
Once the issue is identified, our team of certified staff will provide you with an estimate for the repair as well as a timeline for completion.
We use only the highest quality parts and tools available on the market today so you can be sure that your heating system will be repaired correctly the first time.
Upon completion of the repair, we will perform a thorough test of your system to make sure it's operating properly and efficiently.
Finally, we'll provide you with regular maintenance tips to help keep your system in good working order and running optimally!
Schedule An Appointment With Unique Heating & Cooling Inc.
With experienced HVAC technicians, Unique Heating & Cooling Inc. has been serving our customers since 1967. From routine maintenance to system installation, our mission is to provide continuous service and solutions to all your problems. Call us at (314) 647-0604 to schedule your appointment with us and get the detailed information regarding our heating and cooling services in St. Louis, MO.
Contact Us Today For Heating Repair In St. Louis, Maryland Heights, Kirkwood, MO, And Surrounding Areas