Heating Service In St. Louis, Maryland Heights, Kirkwood, MO, And Surrounding Areas
Heating service helps keep your energy efficient and provides peace of mind knowing that your home's temperature is being kept warm and comfortable just like you need it to be.
Our skilled technicians use their expertise to diagnose any issues with existing equipment and make recommendations for upgrades or replacements if necessary. To take advantage of this professional heating service, you can call us at (314) 647-0604 if you are in St. Louis, MO, and the surrounding areas.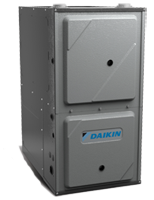 Here Are Signs That Your Heating System Need Servicing
Unusual sound coming from the system: Heating systems should operate relatively quietly, if you start hearing any unusual sound coming from your system it's an indication that it needs to be serviced.
Heating not reaching the desired temperature: These systems are designed to produce heat as efficiently and economically as possible. If you find that your home is not heating up sufficiently, or if one room is colder than the other, then it may be time to call our Heating Services specialist. Regular servicing can also reduce energy costs and keep your family safe and warm all season long.
Heater cycling on and off too frequently: Heating systems that turn on and off too frequently could be a sign of a problem. Heaters are designed to cycle on and off to maintain the desired temperature. If you encounter such issues you need to consult us as soon as possible so the issue doesn't worsen and cause costly repairs down the line.
Uneven heating throughout the house/room: If you're noticing that some areas in your home or even specific rooms are hotter or colder than others, this could be a sign that something is wrong with your heating system. Routine services can inspect and adjust all parts of your system to make sure it's working properly again.
Increase in utility bills: Are you noticing that your utility bills have increased? It could mean that something is wrong with your heating system. Heating services can help you identify and solve any problems so that you can get back to a comfortable and energy-efficient home.
If you're experiencing any of these issues with your Heating System, don't wait for it to become more serious; contact our professional Heating Services provider today who can diagnose the problem and assure you of no issue in near future.
Our Heating Service Checklist
Check gas burners
Check pilot and tubing
Check flame baffle
Set manifold pressure
Check gas input
Set burner: Air adjustment
Check thermocouple
Inspect gas valve
Check pilot safety
Inspect combustion chamber
Check orifices
Lubricate blower motor
Lubricate the blower and bearings
Adjust blower belt
Check/replace air filters
Check fan and limit control
Check thermostat
Tighten set screws
Check and vent the system
Make final operation check
Why Choose Unique Heating & Cooling Inc. for Heating Service?
Providing comfort
for over 50 years
Saving families
money through saving
energy
NATE trained
and certified expert
technicians
Personalized
customer service
24/7 availability for
any emergency
Considering these benefits, you will not have to face any issues connecting with us. If you are in St. Louis, MO, or surrounding areas, give us a call today for HVAC services. We specialize in heating repair, heating replacement, or heating maintenance.
Contact Us Today For Heating Service In St. Louis, Maryland Heights, Kirkwood, MO, And Surrounding Areas